ABOUT VFURNISH
The vFurnish platform enables home furnishing manufacturers and retailers to provide modern digital experience whether in-store, web, and mobile for customers and sales representatives by optimizing their existing technology and blending it with emerging technology.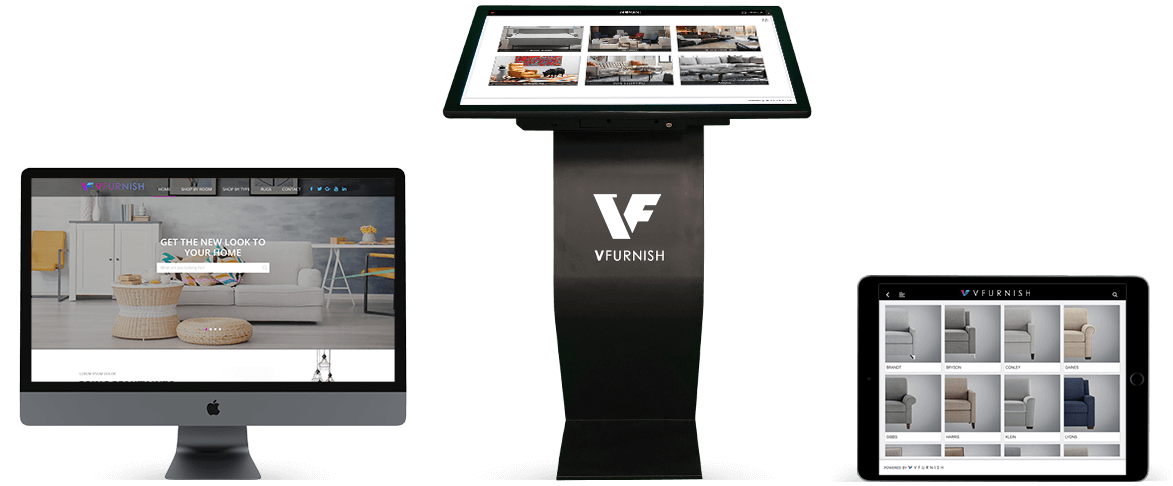 Digital Solutions for the Furniture Retailers and Manufactures
Web Portal
Design and build a responsive mobile friendly website with full feature digital catalogs with a Content Management System, Chatbots, RPA, and PIM. Built for the future and ready for e-commerce.
Digital Kiosk
Provide an engaging digital experience for customers in-store with a touch-enabled kiosk. Featuring photo-realistic visuals of the entire product range that allows configuration and 3D draping options.
iPad App
Our iPad app includes PIM, RPA with AI, and a chatbot allowing users to get information in real time such as order status, specifications, and other critical information the sales rep needs to be successful.